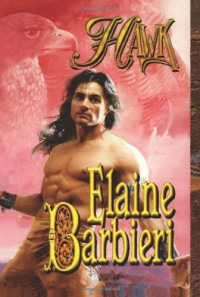 I came across this book as I was trying to decide what to pick for my Kindle prime loan. I grabbed this quickly on the last day I was able to in the month. I had never read this author before so I wasn't sure what to expect.

I am thinking the cover is from the original published version and hasn't been updated yet.
I felt like a western historical with a native american hero so off it went on my Kindle.
I was thoroughly entertained. Is there some over the top stuff? Yes, but its entertaining. :)
I had no idea how the issues between the hero and the heroine could possibly be resolved. There was a lot of bad stuff going on, a lot of hate from the heroines family towards indians in general and the hero, then a lot of hate between the both of them. It was a long way to get to some sort of redemption and of course, some things cannot be undone. But it was done in a very satisfying way, without washing it all under the rug. One can forgive, but never forget.
I'll definitely read more by this author. She kept me turning the pages wanting to find out whats next.
I had a couple of issues. One was the formatting. Oy the formatting is horrible. Words run together and the font was weird on my kindle. It is a credit to the author that I was able to get immersed into the story regardless of these issues since I normally get very distracted by them. That's a great story teller.
The other issue was that the love scenes are a bit flowery. Nothing over the top, just a tad.